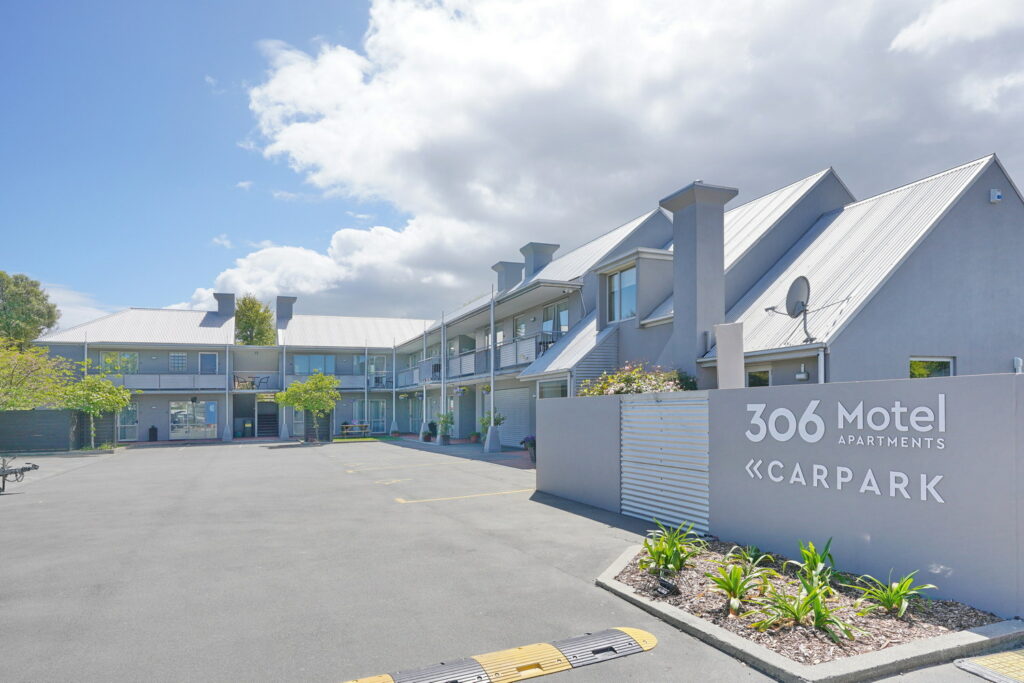 Here at 306 Motel Apartments, we enable our guests to see the world in different colors. Our Christchurch motel apartments is ideal for those who are visiting Christchurch for a solo trip or a business meeting. Located in the heart of Riccarton, Christchurch, guests can experience easy access to all the top landmarks & points of interest in the city.
Stay with 306 for easy access to art galleries, shopping, sporting arenas as well as world class restaurants & bars.
On Riccarton Road , you will appreciate our quiet and modern units. We take pride in providing spacious suites and bedrooms that are designed to fit the varying needs of our guests. We offer quality furnishings, modern bathrooms, and free high-speed WIFI.
Make your trip to Christchurch perfect by staying at 306 Motel apartments.