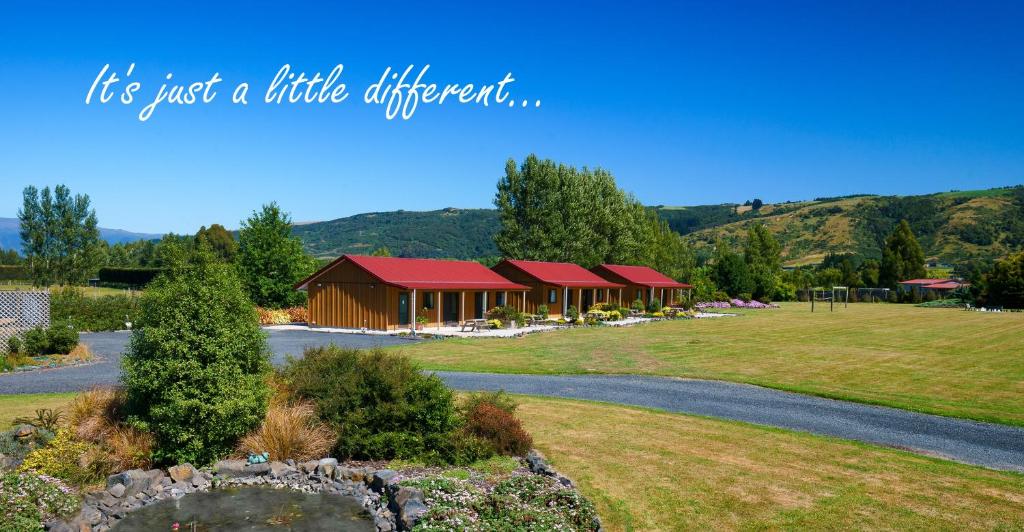 Set on the Taieri Plains in Mosgiel, Longbourne Lodge has been designed to offer you the best of accommodation experiences. Our sunny, spacious, warm cottages and garden studios nestle on 5 peaceful acres amongst trees and newly landscaped gardens.
You can view the picturesque scenes of the Taieri Plains and surrounding hills from your covered deck, and enjoy a "country quiet" night's sleep in our comfortable beds. Being only 4km from the restaurants, cafés and shops, you could dine out in a different place every night. Alternatively you could create your own favorite meals in your cottage or studio, or use one of our complimentary gas barbecues and dine on the deck enjoying a fine Otago wine as you watch the sun slip slowly behind the hills.
For the business traveler we offer more space than the average motel, and a quiet environment in which to complete your paperwork in the evening, along with wireless internet and supplementary office facilities. Being so close to the airport and Dunedin means you can enjoy a longer sleep-in on the day of your departure. Evening meals and packed lunches can be arranged.