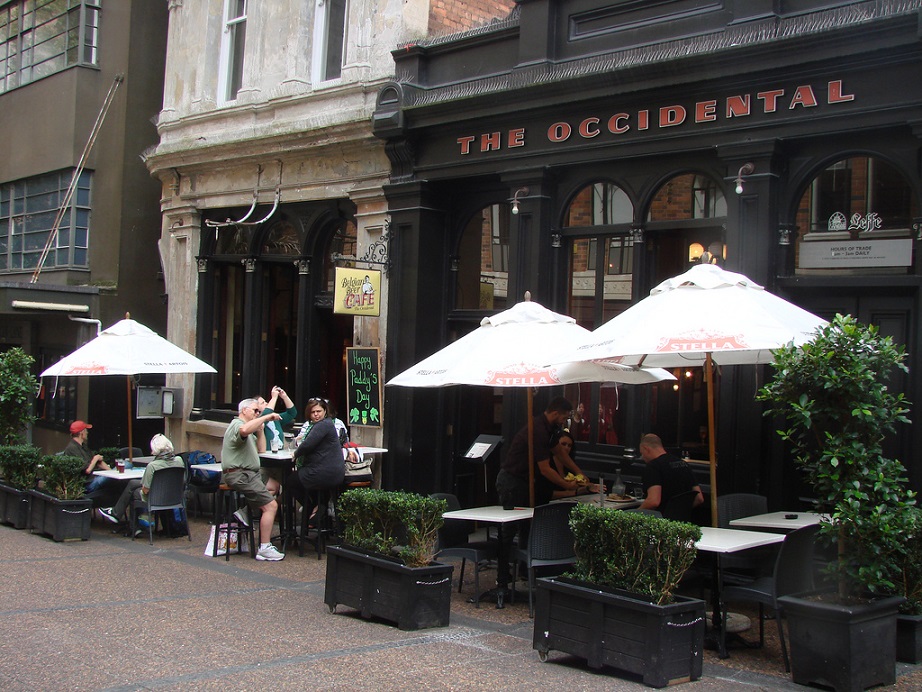 The Occidental Belgian Beer Huis is located on Auckland's historic Vulcan Lane and is one of Auckland's oldest buildings.
Today, we serve up a mouth-watering menu of mussel pots, seafood platters and European fare. Our beer taps are ever-changing with an array of Belgian and craft specialties. For something different, try our extensive collection of bottled Belgian beer. Our staff will be happy to recommend a great match for your meal.
And while you'll come for the food and beer, you'll stay for the atmosphere. Our cosy pub was built in 1870 as a high-end hotel and restaurant complete with billiard room and reading room.
For 130 years it has welcomed people from all walks of life, served up hundreds of thousands of meals and poured millions of pints. The design and décor all reflect its fascinating past. Even the ghost that is rumoured to emerge from the basement on occasion doesn't want to leave!