Buy a Koha Card on Gift Station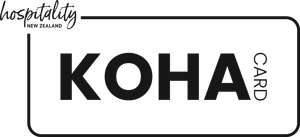 How does the KOHA Card work?
GIVE THE GIFT OF GREAT KIWI HOSPITALITY
Take the guesswork out of gift-giving with KOHA, the digital gift card by Hospitality New Zealand.
Whether it is a gift for your mate or your mum the KOHA card is a great way to show your generosity and to say thank you. You choose the amount, they choose which great Kiwi hospitality experience to spend it on, and all of it supports our local businesses.
KOHA Cards can be spent on a range of products and experiences at supported stores found right here on our website.
Give the gift that gives back, with Hospitality New Zealand's KOHA Card.
Where do I buy a KOHA Card?
Buying a KOHA Card for a loved one is super easy.
Click the Purchase a KOHA Card button below to access the GiftStation website.
Just select or write in the amount you'd like to gift and proceed to check out. There you process payment and tell GiftStation which New Zealand mobile number you'd like us to send it to. 
Next, your giftee receives a txt directing them to app.centrapay.com. They then register or log in to their individual  "Digital Wallet". It is easy and they can view the KOHA Card gift you sent them!
There the can see the KOHA Card gift you sent them!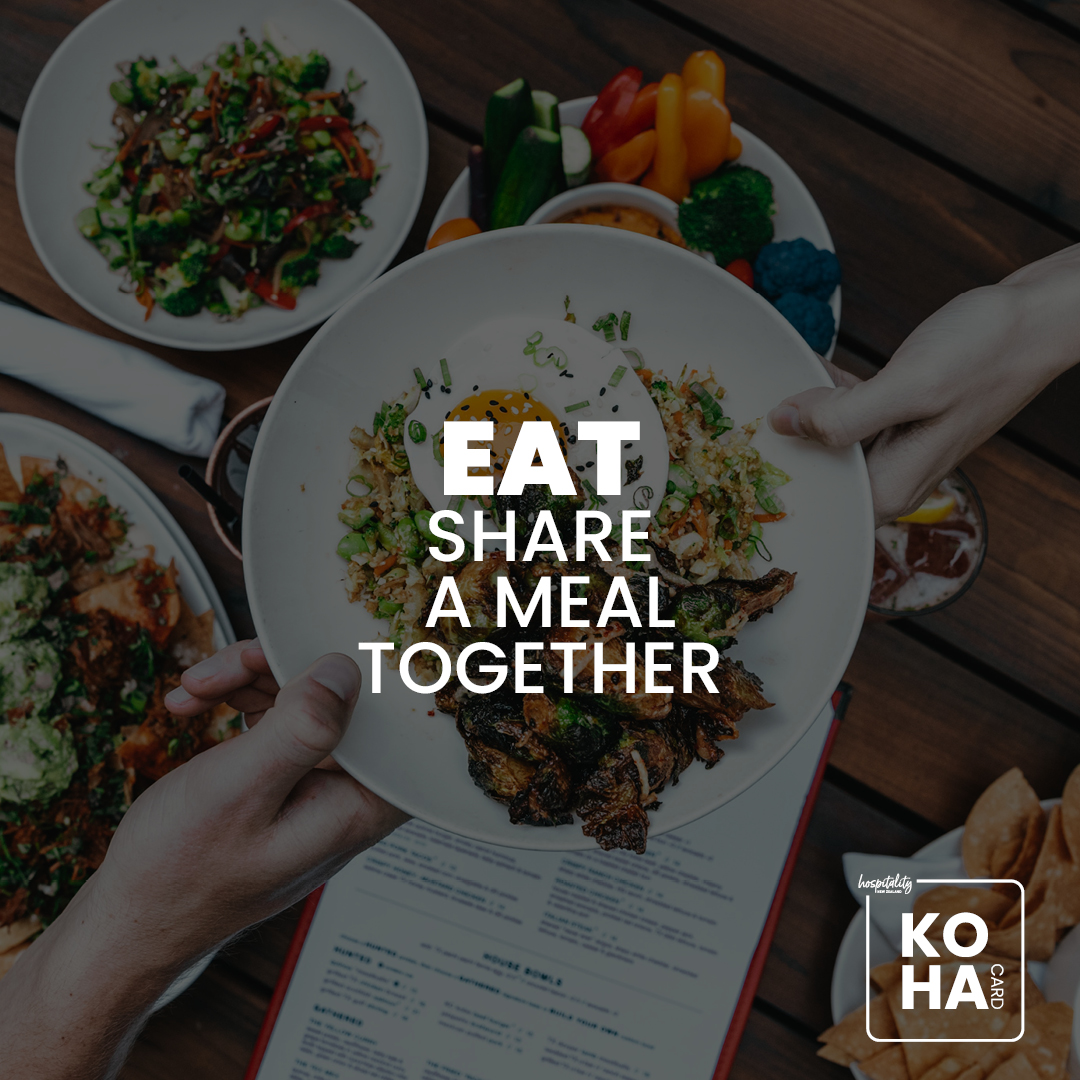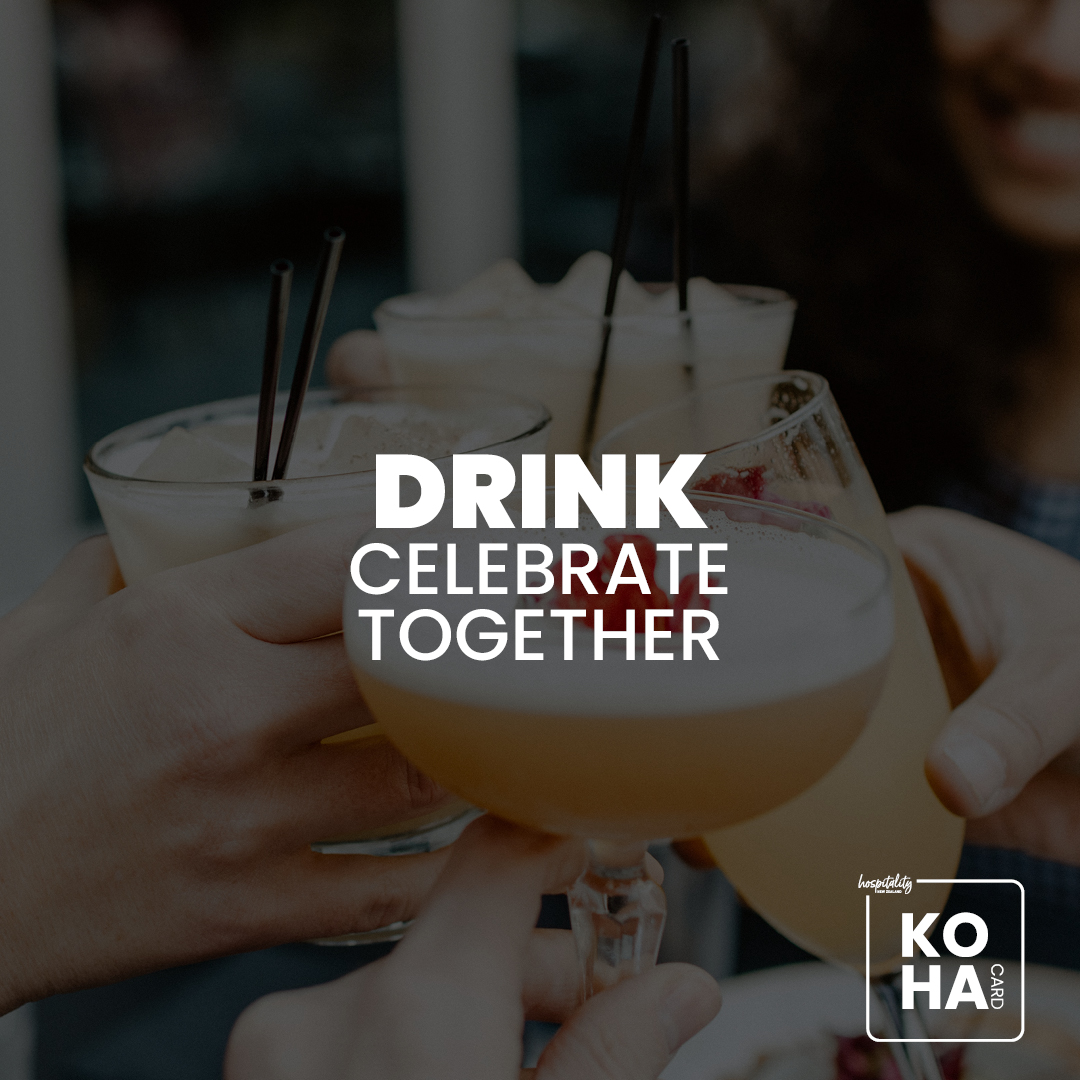 How do I use my KOHA Card?
Using the KOHA Card is a great way to shop and support local, anywhere in Aotearoa. Your local may be different from my local.
We have an outstanding range of venues that are ready to receive and redeem your KOHA Card. Search through the options for Eat, Drink, Play or Stay to find a venue or experience in your region. 
Once you have picked your hospitality experience, you only need your smartphone at the EFTPOS terminal to redeem your KOHA gift card. 
Select the Centrapay option on the payment terminal, scan the QR code with your smartphone, and with the KOHA Card selected press "Pay". It's that simple and you can begin enjoying great Kiwi Hospitality.
Eat, Drink, Play & Stay throughout all of Aotearoa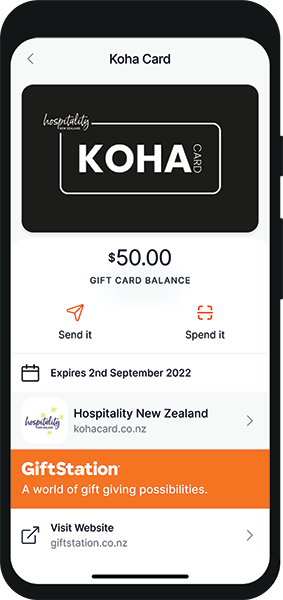 Virtual gift card

A plastic free eco-conscious gift card

Easy to redeem

QR code payments via Centrapay

Track your balance

Know your balance before you spend

Send it to a friend

Send the Koha Card to any NZ mobile

Secure mobile wallet

Accessible via the Centrapay web app. app.centrapay.com