Where are you drinking tonight?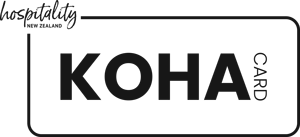 Find a Restaurant, Cafe, Takeaway etc in your area where you can use your KOHA Card
26 Ballarat Street, The Mall, Queenstown 9300
RAISE YOUR SALT-RIMMED GLASSES AND MEET THE NEW MEXICAN. MARGO'S IS A NEVER-ENDING EXPLORATION OF TASTES, SIGHTS AND ...
Drink: Bar, Cocktail Bar, Late night, Boutique
33 York Terrace, Riverhead 0820
The Riverhead has been a house of refreshment and conviviality for around 160 years. In that time it ...
Looking for a specific venue?