Where would you like to Stay?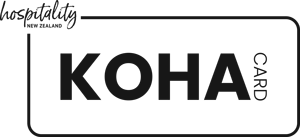 Find a place to stay and use your KOHA Card
4 Viaduct Harbour Avenue, Westhaven, Auckland 1010
Welcome to your time to shine. Drumroll please. The heart is beating, and we're dancing to our own ...
Drink: Bar, Cocktail Bar, Late night, Boutique
Stay: 5 Star, Luxury, Hotel, Family, Romantic, Couple, Food & Beverage Available
64 Kilmore Street, Christchurch Central City, Christchurch 8013
Whether you're on the road for business or pleasure, we know travel doesn't always go as planned. Our ...
Stay: Luxury, Hotel, Romantic, Couple
Looking for a specific venue?