Where are you Eating tonight?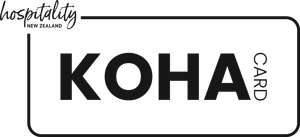 Find a Restaurant, Cafe, Takeaway etc in your area where you can use your KOHA Card
Level 1/204 Quay Street, Auckland CBD, Auckland 1010
Good food, great company with the best view in Auckland Overlooking Auckland's Viaduct Harbour our spacious bar and ...
Eat: Outdoor, Modern NZ, Seafood, Pizza
1469 Kimbolton Road, Feilding 4777
Cheltenham Hotel, Feilding, provides accommodation, restaurant and bar for people wanting a friendly atmosphere in the Manawatu.
Eat: Modern NZ, Gastro - Pub
Stay: Hotel, Food & Beverage Available
Looking for a specific venue?