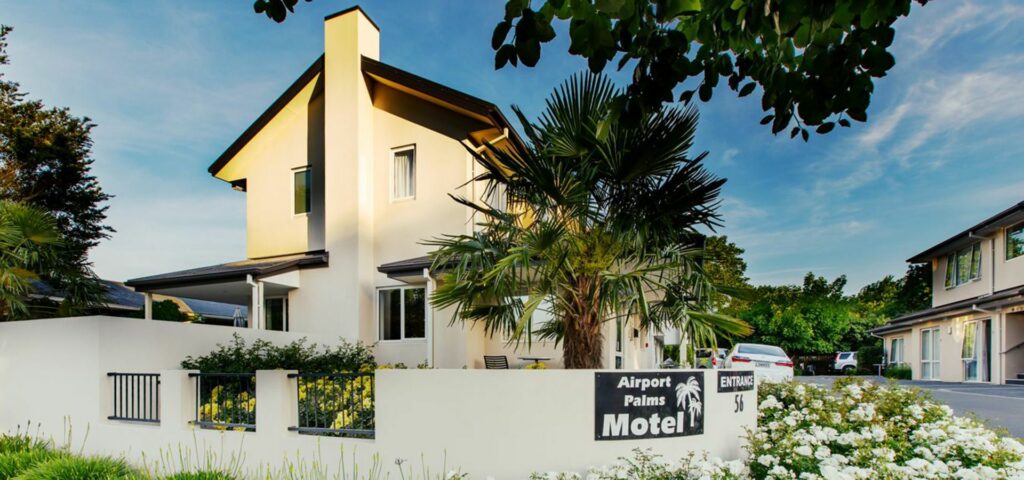 Welcome to our motel – your 100% Kiwi owned and operated, friendly Christchurch Airport accommodation.
Stylish and affordable accommodation for overnight travellers, tourists, families and the discerning corporate traveller.
Situated in a quiet residential area of Christchurch but still only 5 minutes to the International Airport and a 15-minute drive to the city centre.
Guests at the Airport Palms Motel enjoy outstanding Kiwi hospitality, sparkling clean rooms and stress-free services with an attention to detail and a notable difference to the rest.