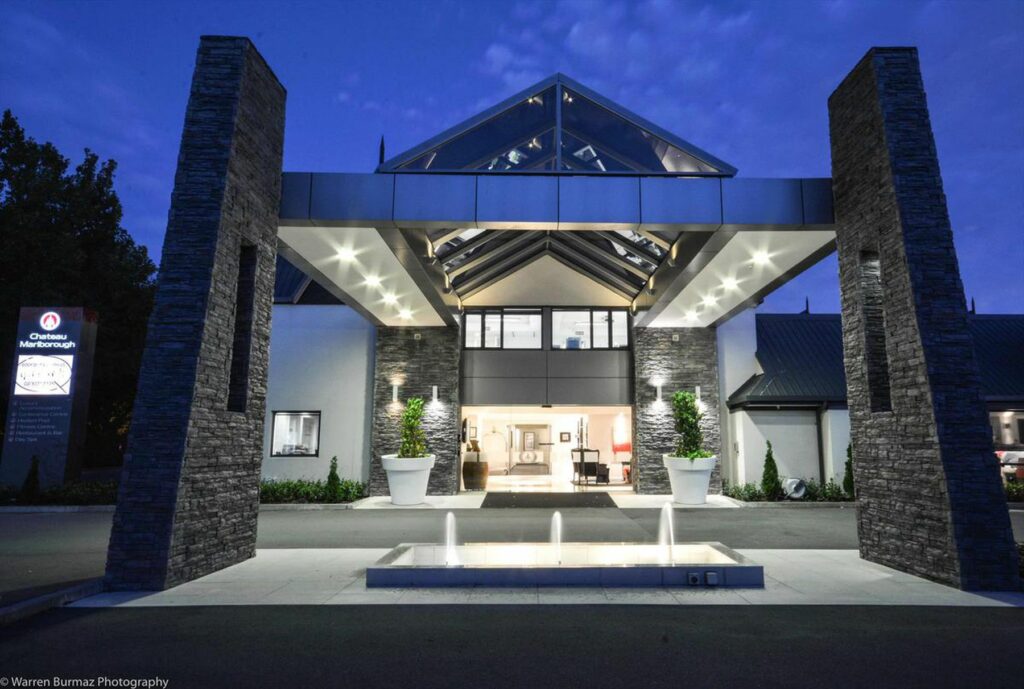 Luxury Blenheim Hotel Accommodation
The team would like to welcome you to Chateau Marlborough Hotel. We have been 100% locally owned and operated since the 1980's, our amazing team are here to welcome you to the only 5 star hotel at the top of the South Island. Chateau Marlborough is the perfect base for exploring this amazing region.
Choose from a range of boutique hotel accommodation options, including a luxurious 2 bedroom Grande Penthouse, 1 bedroom Grande Apartments, Grande Studio, Executive Suites, Superior Studios & Chateau Studios.
Food & Beverage Available