Erik's Fish & Chips Wanaka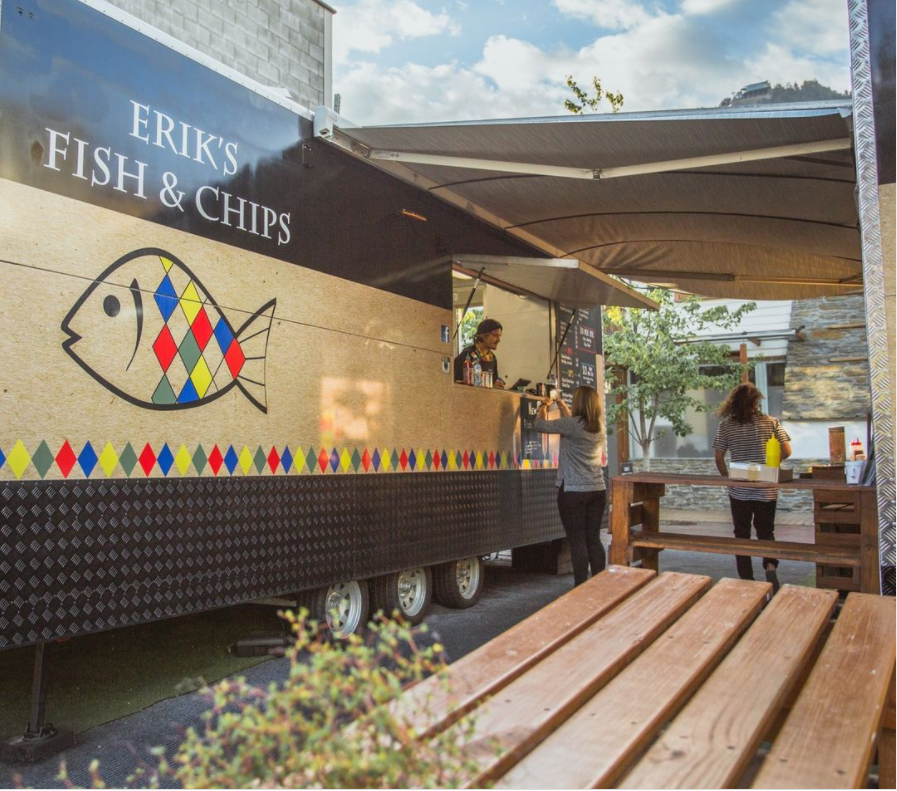 Erik loves cooking traditional Kiwi food, and after more than 30 years in the food industry, Erik decided to sell fish and chips in Queenstown.
Fish and chips have been a Kiwi tradition for more than 100 years, and a visit to New Zealand would not be complete without trying our delicious fish and chips. As Southern Lakes residents, Erik is committed to sourcing local NZ ingredients, from potatoes grown in Canterbury to fish from Dunedin, delivered daily to our location in Queenstown.