Fortune Favours Wellington Airport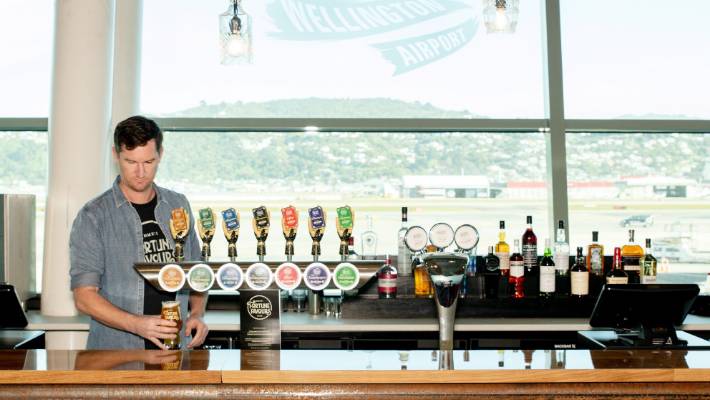 Fortune Favours is the first and only independent brewery in a New Zealand International Airport.
Come and sample one of the seven taps pouring Fortune Favours' own brews as well as other Wellington breweries in its bottle range, or come and try the kombucha brew on tap.
Want something heartier? Try a gourmet pie with a local beer.