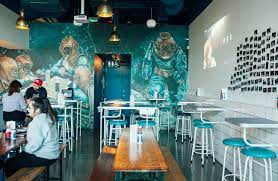 Fush is a whānau owned, upmarket fish and chip restaurant serving up the best fish & chips, burgers, fried chicken and milkshakes in town!
We are open from 12 noon, 7 days a week, and we would absolutely love to have the opportunity to serve you.
We are a walk in restaurant, so just rock on in and our wonderful staff will take great care of you.
Ka kite ākuanei (see you soon)!