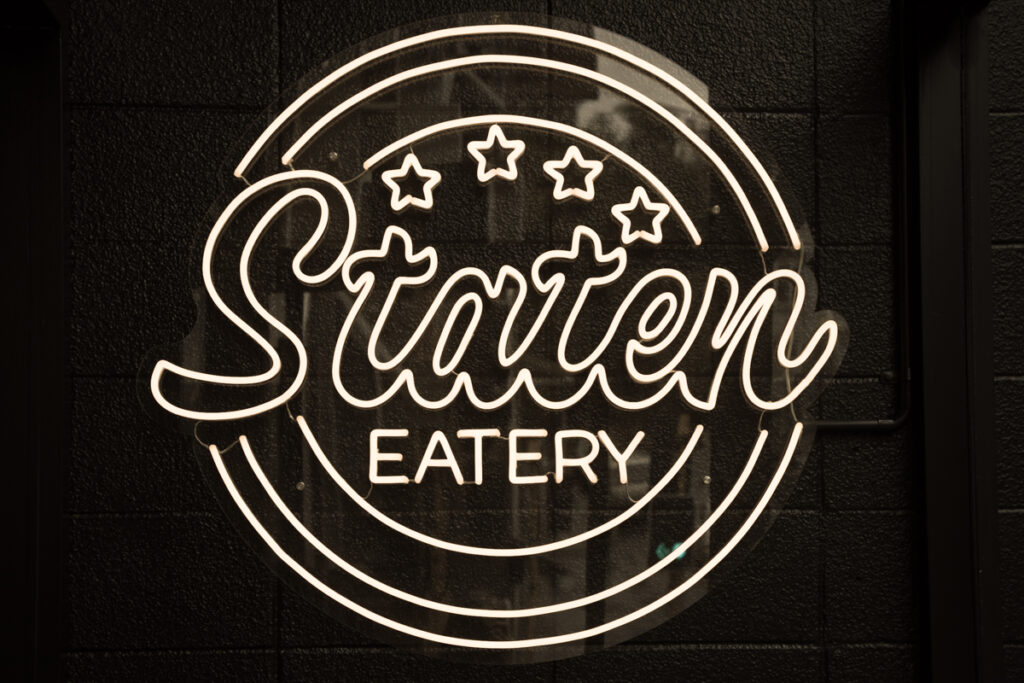 A taste of New York right here in the Heart of the City.
Located on the corner of Willis and Dixon streets Wellington, this vibrant and busy location was named after our neighbours and world explorer, Abel Tasman. When Tasman first laid eyes on our shores he declared "Statenland" the land that we now call New Zealand.
From our little corner of the world, you can relax and recharge watching Wellingtonian's rush by. Staten Eatery resides in the middle of the city with more cafe's per capita than the Big Apple so good we're sure to leave you impressed.
Our menu is inspired by the flavours and rich culture of this diverse and buzzing city, our chefs have taken perfect local ingredients to create iconic dishes
Set in stylish sleek and modern Soho surroundings to give you a slice of NY!