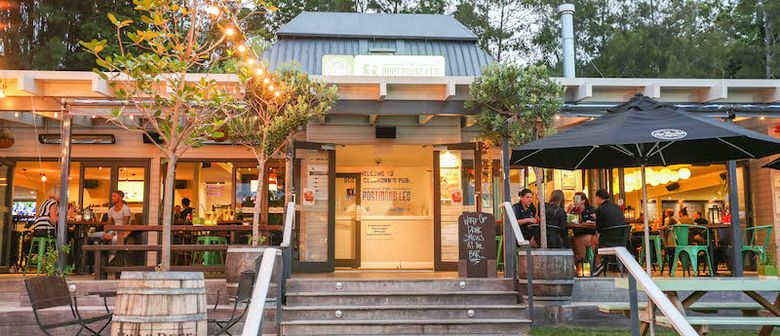 The Postman's Leg is a vibrant, unique take on gastropubs that has locals flocking together for a beer and a bite, enjoying the expansive courtyard. Long before the dog and bone, news spread as far as the postman could roam. Legend tells of a Glenfield hero, a postie who left his mark. An amputee by virtue of a sawmilling tragedy, he refused to let this put him on the back foot. Fashioning a D.I.Y. harness for his horse, he simply changed careers. For 16 years, rain, hail or canine, he provided a lifeline to the locals. So charge your glass as we salute a man with an iron will and a leg of wood.
The Postman's Leg has 120 free on-site car parks available at our front entrance.
Say g'day to Scott, head joybringer at The Postman's Leg.