Winnies Gourmet Pizza Bar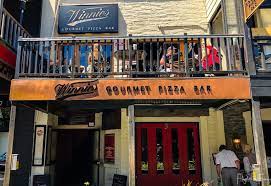 We pride ourselves on our relaxed and fun dining experience.
Queenstown is an exciting holiday destination, make Winnies part of your adventure and don't forget to check out our amazing opening roof!
Winnies provides you with a relaxed and fun atmosphere to enjoy your meal.
Our staff are always there to help, and take pride in being the best at serving you.
We have gluten-free options as well as some great vegetarian choices.
The amazing opening roof gives Winnies a unique point of difference as a Queenstown restaurant.