Invercargill Holiday Park & Motels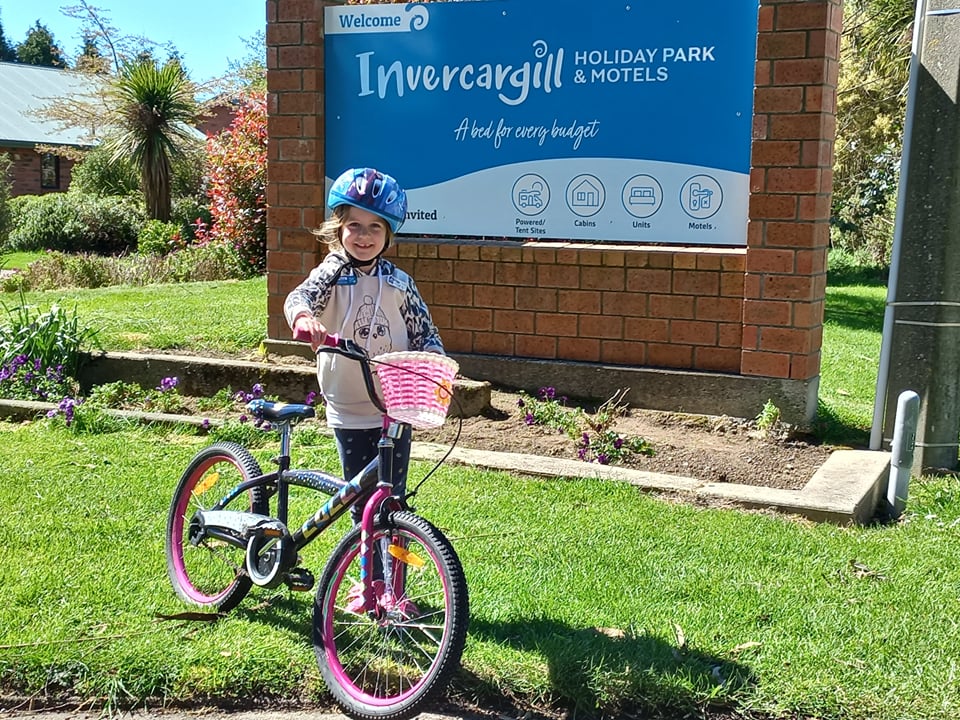 Invercargill Holiday Park and Motels are situated in quiet rural surroundings on the northern edge of Invercargill city, a short 5-minute drive from the city centre (5 km). We are close by on the Main North Road (State Highway 6) and we have a large supermarket, a pub and a restaurant with excellent meal options that pick up and drop off for free nearby, as well as a service station.
Next door is Andersons Park which has a large children's play area and several walks in the 50 acres of bush within the park. At the park is the Anderson's Park house constructed back in 1924. Unfortunately, the historic house has been closed for some time due to earthquake risks, but you can still enjoy the grounds.
Our park layout
Our Park has large well laid out sites. We have powered sites with some on hardstanding areas along with tent areas that are close to all facilities. Large hedges shelter the park from the weather while providing a home to many different types of birdlife. People often remark that it's nice to wake up to the noise of the birds in the morning rather than traffic. All our buildings are purpose-built to all the latest standards and have plenty of parking close by. We offer plenty of accommodation options to suit people's budgets from cabins right through to our motels and we take pride in the presentation of them all.
We have several common areas that you can use during your stay. The public bathroom also includes showers you can use if staying in a cabin or at one of our camping sites. A recreation room includes a lounge with TV, books and games and is connected to a large kitchen you are free to use during your stay. During fair weather, you may want to take a look at the BBQ area or the pizza oven to make a full, hearty meal. There's something for everyone to enjoy at the park.
Enjoy your stay!
We are confident you will not be disappointed. Our holiday park is the only true holiday park option within the Invercargill area with only tourists and visitors catered for. Our commitment has always been to genuine southern hospitality.
We hope you enjoy your stay!
Our Park Image
Philip and Diane Todd